Our eighth Dragons' Den will take place at Whisty Hall on Friday 1st July, from 4pm until 7pm.
Our eighth Dragons' Den community event is designed to enable residents and organisations to receive money to carry out projects they believe will benefit and improve the communities of Radstock and Westfield (including Writhlington, Clandown, Tyning and Haydon).
Residents and organisations are invited to apply to take part on Friday 1st July to win up to £500 each, to make good things happen in our community.

The first 15 applicants will be given the opportunity to pitch, so get your applications in ASAP! Deadline is 2pm on 20th June.
The community* decides! Applicants will be making their pitch to the audience (made up of residents), who will vote for their favourite 5 projects.
There will be up to ten winners!
There will be food!
There will be fun and a chance to connect with the community and stakeholders (including from Quartet Community Foundation, TNL Community Fund, Somer Valley Rotary, 3SG and The Journal).
The application form is simple and quick to fill in, all you need is an idea to make your community an even better place to live!
For more details please contact Rob, our worker: robwicke@radstockwestfield.org.uk /  07901950114
Dragons' Den takes place on Fri 1st July, 4pm to 7pm, at Whisty Hall, Tynings, Radstock, BA3 3JL
*Please note that only residents of the Radstock and Westfield area are able to vote, so we encourage you to bring along supporters that live in this area – map here: About Us – Big Local | my Radstock | my Westfield (radstockwestfield.org.uk)
Importantly, it's the residents themselves who will decide which projects are their priorities. We believe that from small acorns, grand oak trees will grow, creating opportunities to inspire, engage and entertain local residents – 70 projects have already been supported!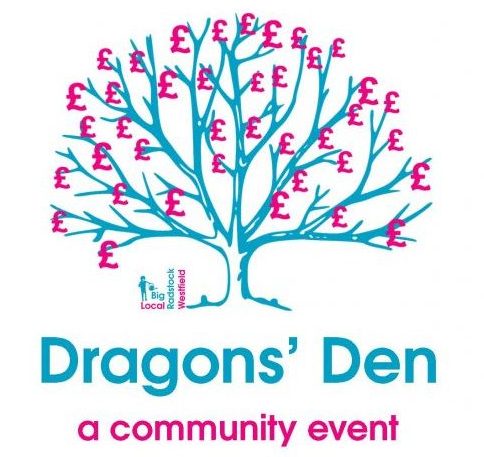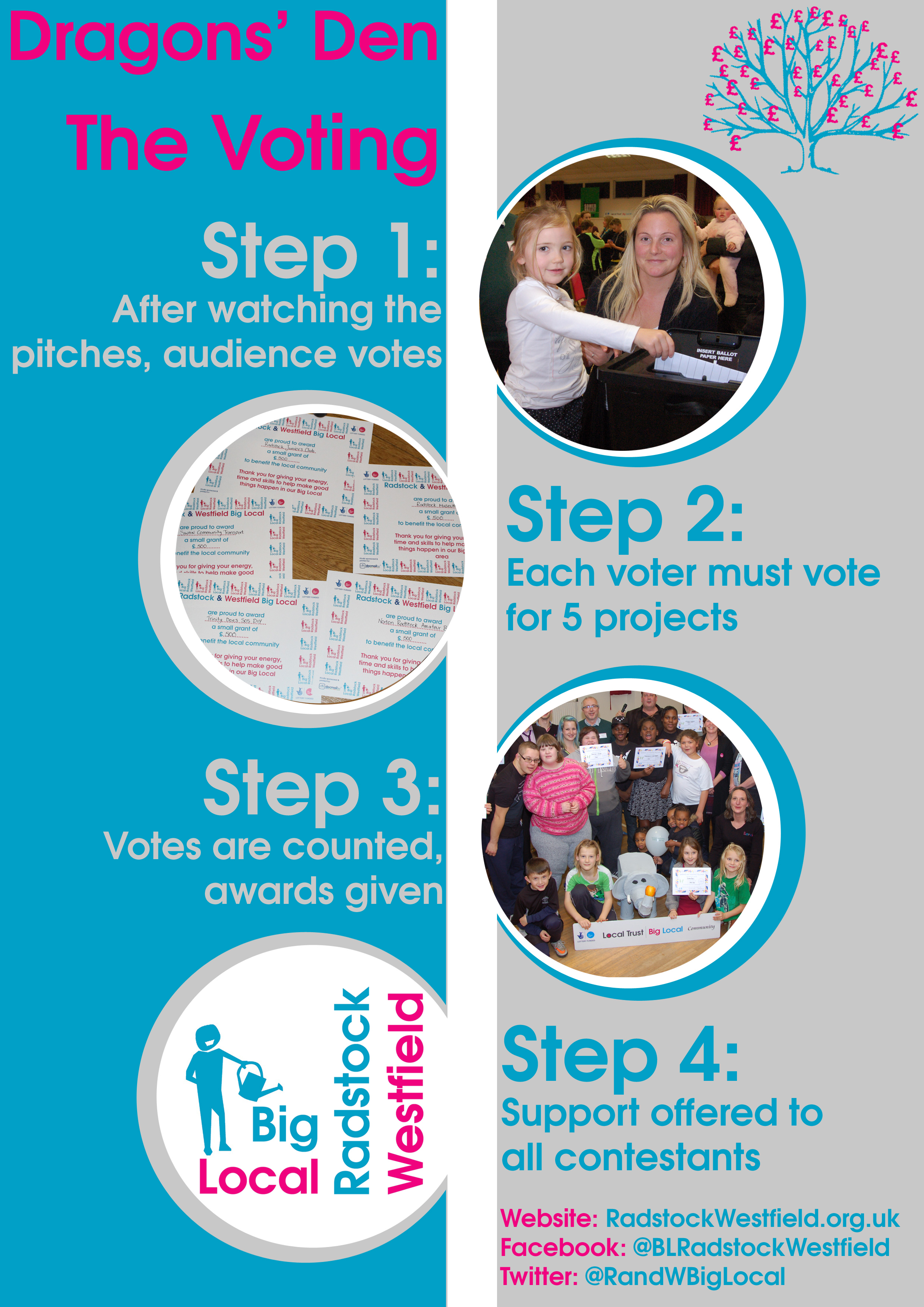 ————————————————————————————————–
Well done and a big thank you to all who took part in the Radstock and Westfield Big Local Dragons' Den 7! We had a great time with plenty of members of the public and amazing pitches for brilliant projects. Keep an eye on our news page and facebook for the stories that come out of it http://radstockwestfield.org.uk/news-2/  https://www.facebook.com/BLRadstockWestfield/