Guidance:
1. What is the Sugarsmart small grants scheme?
The grants programme is funded by Bath and North East Somerset Council and is coordinated and administered by Westfield and Radstock Big Local and Westfield Parish Council.  It aims to support community action which will promote the Sugarsmart campaign
 2. Criteria for funding
We are looking for applications which will help to meet the following campaign objectives:
raise awareness of the levels of sugar in food and drink within the local community.
encourage and support local businesses to pledge to the campaign
Suggested activities could include :  quizzes, public events, tasting sessions, food preparation skills sessions . access to  low/ no sugar alternatives in settings , public information, oral health promotion.
Please note:  anyone delivering food preparation sessions must comply with Local Authority food hygiene and food preparation guidelines and be appropriately qualified.
All successful applicants must register the planned activity on the  Sugarsmart website  at  www.sugarsmartuk.org
3. Inclusion criteria
Bids can be for residents of all ages but we are particularly interested in supporting activities with families with young children
There are no restrictions relating to age, gender, race, religion, sexuality or disability. Bids can be targeted at particular populations to reflect genuine need;bids should not exclude particular groups based on political ideology.
Bids should comply with the agreed local and national messages and evidence where available.
Bids may be for piloting, starting, maintaining or expanding work. They can be for capital or nonrecurring revenue costs and need to be realistic and achievable.
At least 75% of beneficiaries need to live in Westfield and Radstock and the money needs to be spent on work that will be delivered in that locality  or items that will benefit that community.
 4. Exclusion criteria  – What we don't fund
Where fewer than 8 people will benefit, even if the cost per head is low.
Projects that take place before an application can be processed and the decision communicated.
Individuals.
The direct replacement of statutory funding.
Political groups or activities promoting political beliefs.
Religious groups promoting religious beliefs.
Arts or sports projects with no community or charitable element.
Routine maintenance.
ICT equipment that is not linked to meeting specific priorities.
Organisation's who's planned project requires planning permission and who do not have it in place at the time of application.
Bids which are not health-promoting on the whole, e.g. an event part-sponsored by a tobacco or alcohol company.
Random equipment e.g. laptops which are not clearly linked to the delivery of a wider project.
Project costs extending beyond twelve months.
Promoting independent herbal or nutrition companies offering weight loss.
Directing pregnant women or children under 16 to lose weight without medical supervision.
 5. Funding available
The maximum grant available is £500. There is no minimum amount but it is not expected that  awards will be less than £50.
To apply to this fund you do not have to be a registered charity, as long as the work you do has charitable aims and you have a constitution (set of rules) and management committee. Whatever your legal structure, your organisation has to have its own bank account with at least two signatories to authorise cheques.
Please note:
Grants are made without any commitment to ongoing or further funding.
Ongoing funding is unlikely and would usually require a new application.
6. When can you apply?
There is a rolling funding cycle and the final  closing deadline  for applications is Dec 31st 2018 . Please refer to our website or contact our office for details.
7. How to apply
You will need to complete an application form. You can download an application form from our website, or request one to be sent by post by contacting Sarah Westell  07845 756700
We cannot consider applications that do not include these items and are incomplete. We encourage you to contact us to discuss your application before you submit it.
8. What will happen next?
Once we have received your application it will be assessed by a member of staff. They may contact you for further information or to arrange to meet to discuss the application in more detail.
You should be notified of the outcome within six weeks of the closing date and sooner where possible.
If your application is successful you will receive an offer letter detailing the amount of the grant, what it is to be used for and what you need to do to receive payment. Applicants should note that projects need to be started with three months of the grant offer and the grant needs to be spent within six months or by 30th June 2019.
If your application is unsuccessful you will receive a letter giving the reasons for this. All decisions by the Panel are final.
9. Monitoring and evaluation
Six months after the grant has been paid we will send you a grant monitoring form. This form asks for details of how the grant was spent and what was achieved. The grant offer letter explains what you will be asked in the monitoring form.
10. Data Protection
Big Local  will use the personal data provided on the application form to process your application and to monitor the project. In limited circumstances, we may be required to release information, including personal data and commercial information, on request under the Freedom of Information Act 2000. However, we will not permit any unwarranted breach of confidentiality nor will we act in contravention of our obligations under the Data Protection Act 1998. If you feel that any other information about your application or project should not be made publicly available, please contact us to discuss this.
Need more information?
If you need more information about the B&NES Sugar Smart Grants Programme please contact:
Sarah Westell / Rob Wicke
info@radstockwestfield.org.uk
07845 756 700
1 Riverside Cottages (based within the Carer's Centre), Radstock, BA3 3PS
For more about Sugar Smart in Radstock and Westfield please look at our news section: http://radstockwestfield.org.uk/category/sugar-smart/
For more about the national Sugar Smart Campaign and resources go to their website: https://www.sugarsmartuk.org/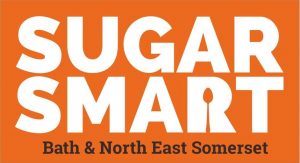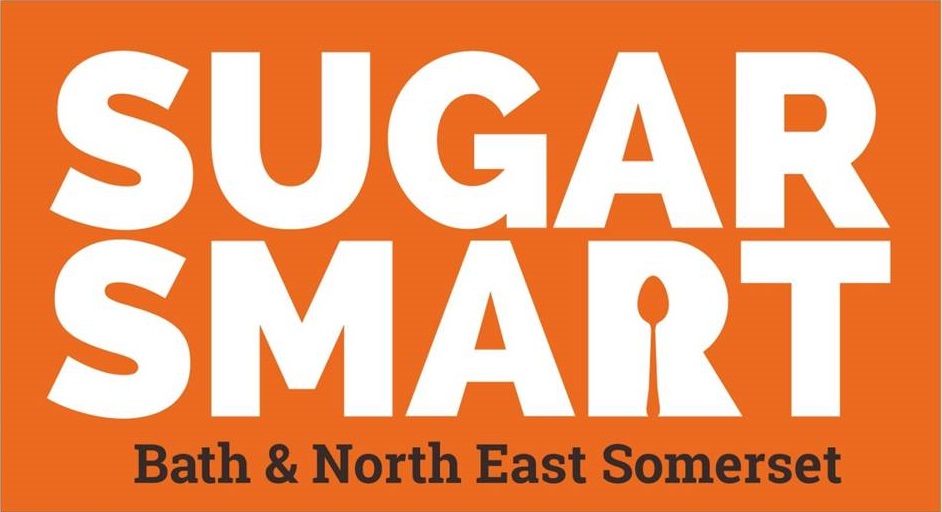 https://www.facebook.com/SugarSmartBANES/