Take part in the Radstock & Westfield Big Local Nativity Trail! – Pick up your sheet from Victoria Hall from the 26th November to the 9th December.
Search the shops to find a knitted nativity piece and write it's name on the sheet (please leave the piece in the shop). Once you have identified the complete nativity set, place your form in the Christmas Box located in the café in Victoria Hall.Twenty-one correct forms will be drawn from a hat at 2pm on Saturday 10th December in the Radstock Museum. 20 applicants will win a £20 voucher to be spent in the local shops! One lucky winner will receive a voucher for Rumours (which they kindly donated).
A big thank you to the Radstock Knitters for lovingly creating the nativity pieces!
In the Xmas theme of fairness and goodwill please enter one form per person only.
We're doing this to promote the wide range of amazing shops and services in the area!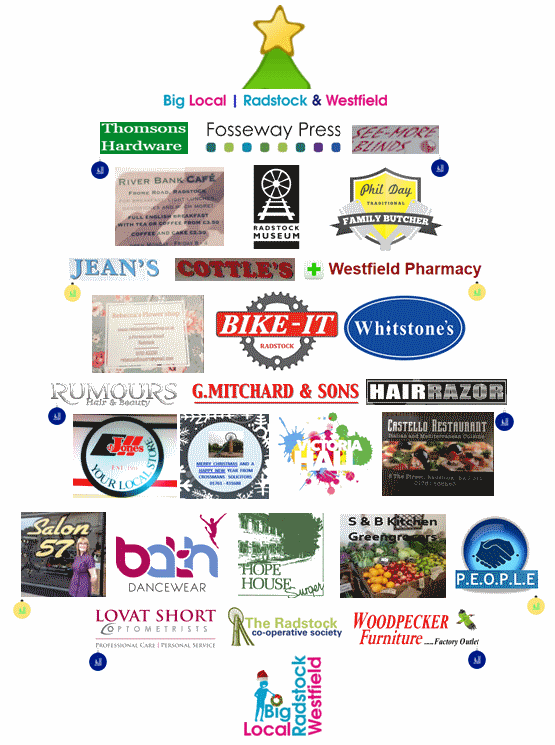 Please check out our website for more info: www.RadstockWestfield.org.uk
Like us on Facebook: @BLRadstockWestfield
Follow us on Twitter: @RandWBigLocal