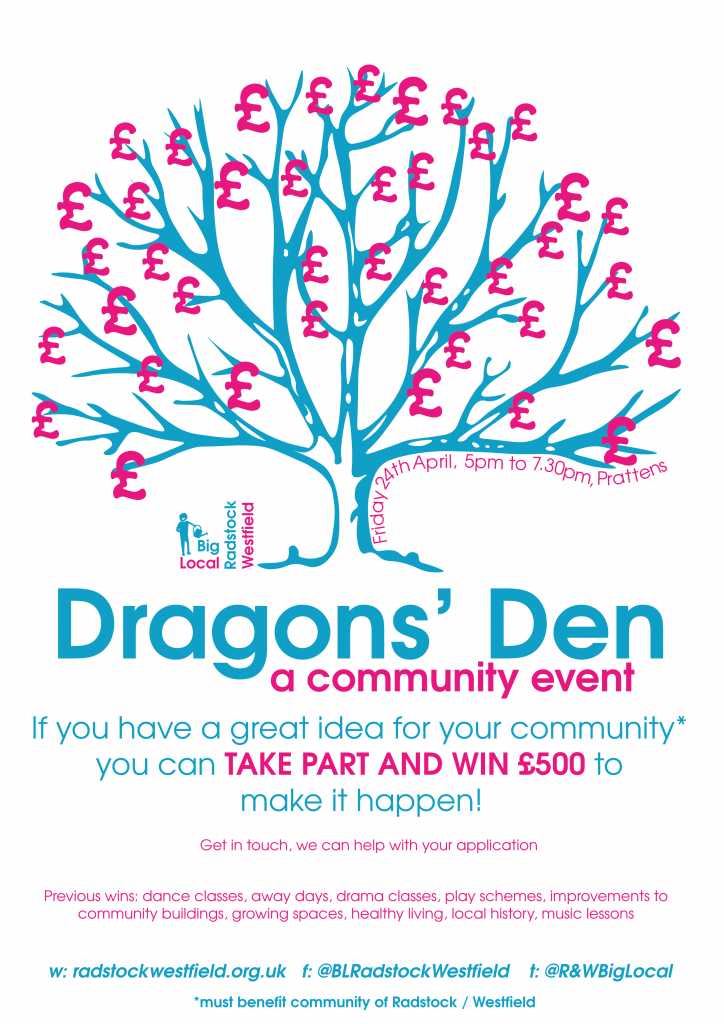 Residents and organisations are invited to take part to win up to £500 to make good things happen in our community.
We are very happy to help you to prepare your idea and advise on other ways to raise funds and increase your impact – please get in touch.
Our Dragons' Den is designed to enable individuals and organisations to receive money to carry out projects that you believe will benefit and improve the communities of Radstock and Westfield, which include Writhlington, Clandown, Tyning and Haydon.
Importantly, it's the residents themselves who will decide which projects are their priorities. We believe that from small acorns, grand oak trees will grow, creating opportunities to inspire, engage, stimulate and entertain local residents – 70 projects have already been supported!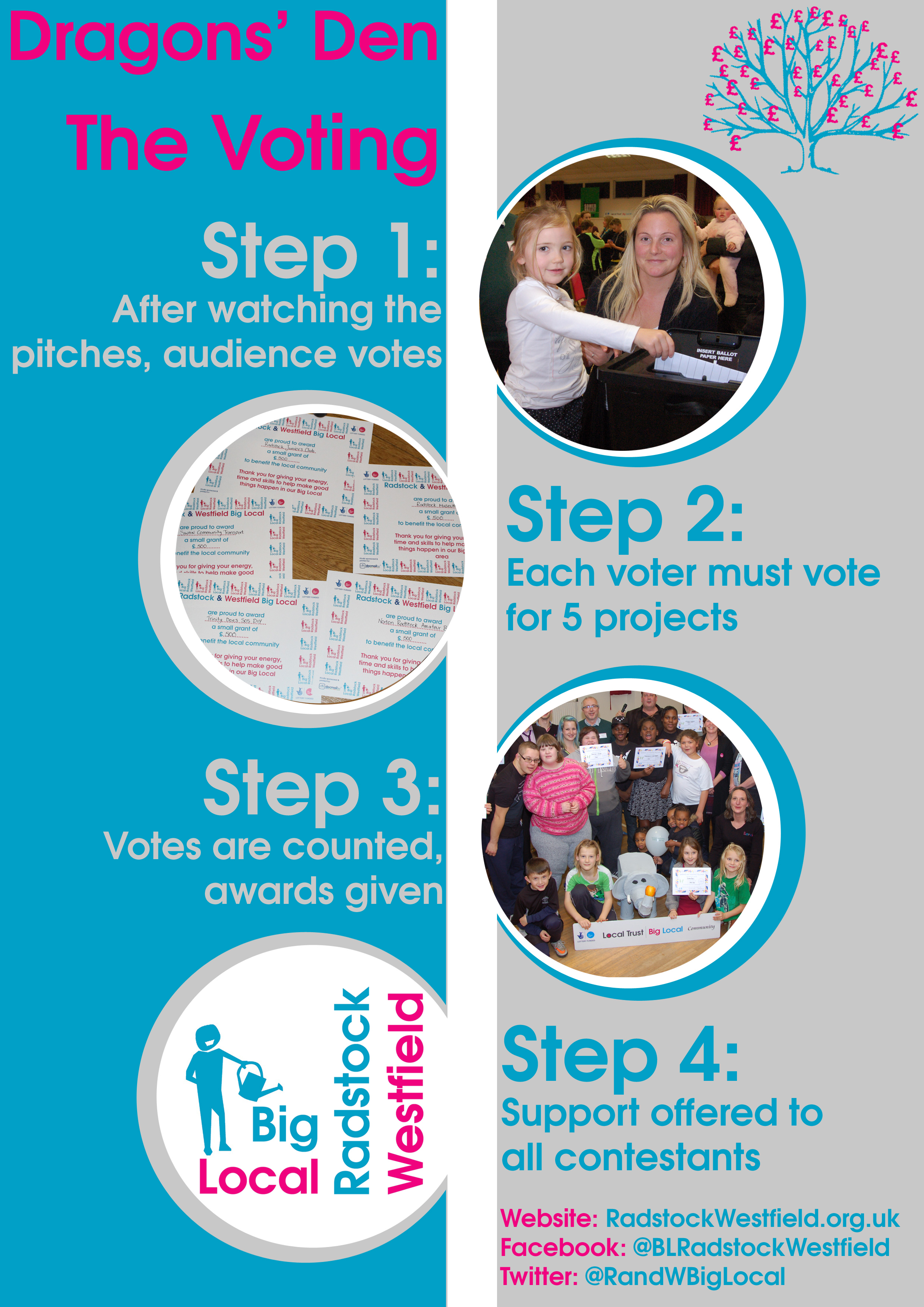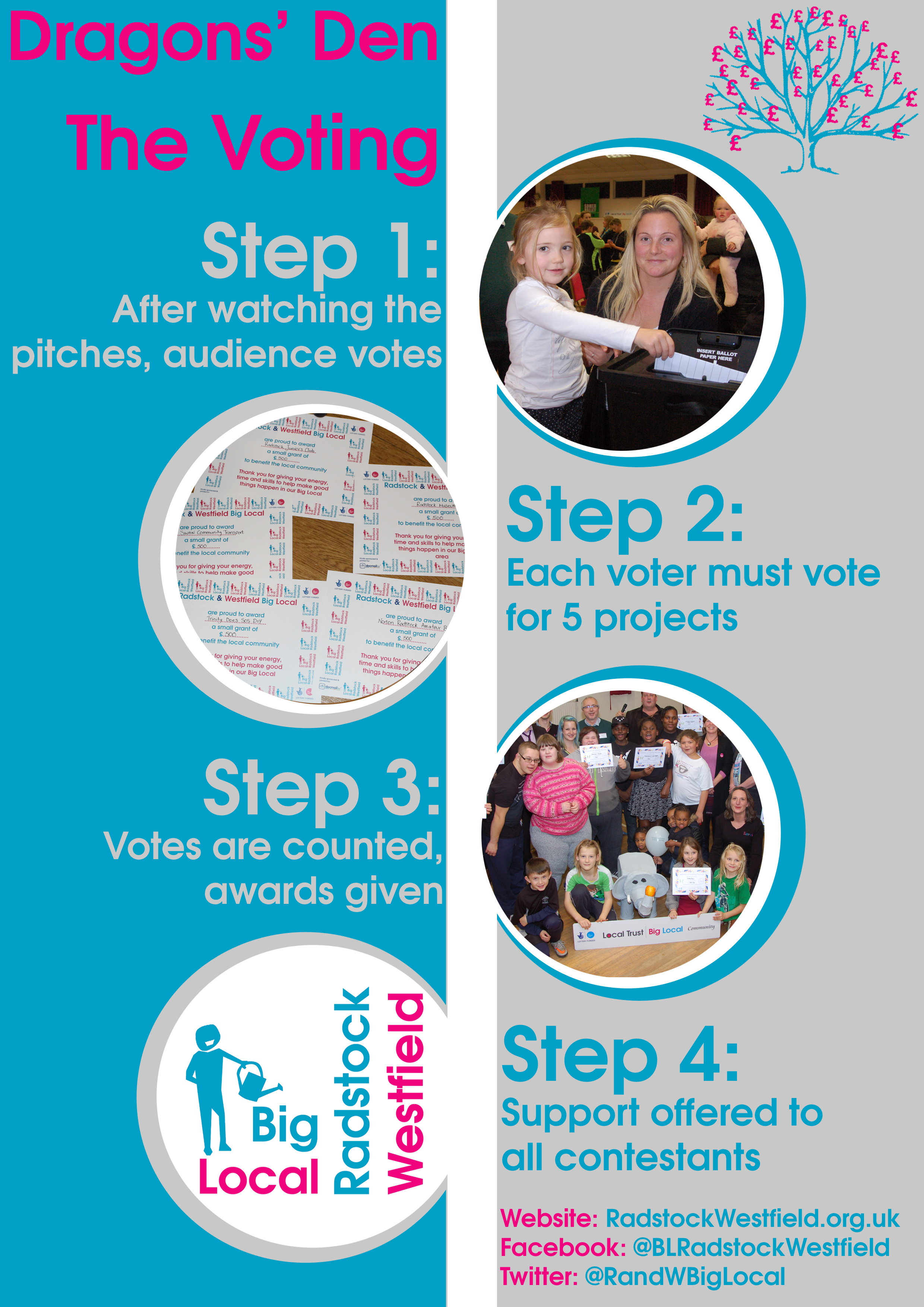 ————————————————————————————————–
Well done and a big thank you to all who took part in the Radstock and Westfield Big Local Dragons' Den 7! We had a great time with plenty of members of the public and amazing pitches for brilliant projects. Keep an eye on our news page and facebook for the stories that come out of it http://radstockwestfield.org.uk/news-2/  https://www.facebook.com/BLRadstockWestfield/