We would love to hear from you. If you have any questions, feedback, suggestions for the website then please contact us.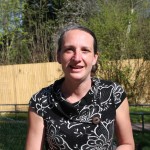 Sarah Westell, Programme Co-ordinator
E: info@RadstockWestfield.org.uk
M: 07845756700
A: Our office is in the Carers' Centre - 1 Riverside Cottages, Radstock BA3 3PS - We are often out and about so if you want to visit us it's best if you make an appointment first.