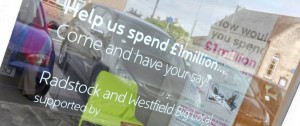 If where you live matters to you then please consider this once in a life-time opportunity to play a gigantic part in its future. It's a chance for residents to have a defining and direct impact on how £1million is spent in their area – no Council or government telling you what to do – just residents. This will build a lasting legacy for the area, for you, your family and for others.
There are many ways to get involved:
Big and beautiful: Volunteer on the Partnership and have your say on ideas and projects while also driving schemes forward. Meetings are usually held every month with the aim of developing themes which can benefit our community. The more people we have, the better the projects will be and the more we can get done. This will really make a difference and we need heroes to step forward! Up to 6 people from the Partnership serve as directors on the CIC board we have set up to deliver the Plan (taking care of the daily details).
Partnership Welcome Pack (which includes: What the Partnership does; What Partnership members may contribute; How the Partnership is structured and procedures; The Partnership code of conduct; The Partnership conflict of interests; How to handle confidentiality; Summary of Plan 2; Summary of Roles and Relationships of different players in the Big Local).
Small but significant: Get on our mailing list, post comments on our facebook page, tweet us, and tell your friends and family about it.
Businesses in the area: If you run a business, please tell us what will make a difference for you; there may be ways we can help. Please consider how you could benefit and what you can offer.
If you have an idea: that fits our themes and you would like to develop it then please get in touch with our worker, Rob Wicke, who looks forward to helping you.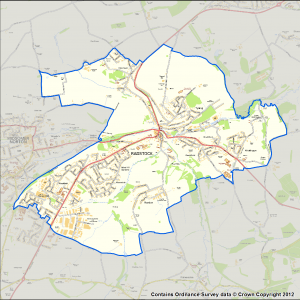 Check out our training page for free skills learning events throughout the year.
For more details…
email: info@radstockwestfield.org.uk 
call Rob on: 07901950114