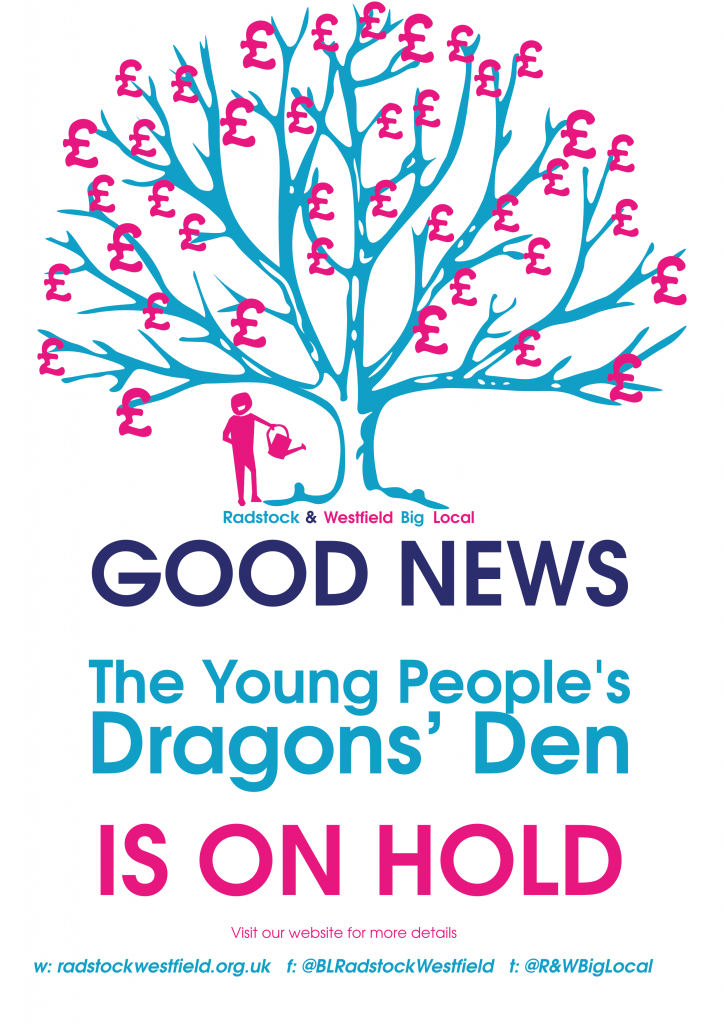 Our Young People's Dragons' Den is on hold… This isn't bad news at all, in fact it's going to be great news for young people.
Right now we are working with Learn to Lead and Norton Hill school to set up a project in our area that is going to make a huge difference to how young people feel about themselves and their community, and provide plenty of opportunities for getting involved.
We are making sure that the project works with young people so that it does what young people want. Young people in our community have already told us that they want bullying tackled, that they want to have better mental health (especially developing a positive approach to exams and body image) and need support around alcohol and drug concerns.
The Learn to Lead project will also deliver the Young People's Dragons' Den, although if young people want to do it in a different way then they can work with the youth service provider to bring it to life!
To find out more about what young people want to happen in our community please see the consultation report: https://radstockwestfield.org.uk/big-youth-consultation/