The Latest Big Local News
Our vision is for a community that is creating its own future and working together to make good things happen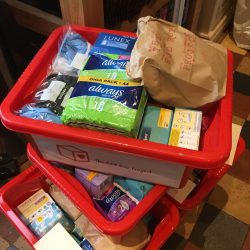 Our Dragons' Den winner, Jen Hird, has made a massive difference to the community with her Red Box project. She spent her winnings on providing menstrual supplies to the local schools to help counter "period poverty" in a discreet way. The presence of the box in schools has also helped the schools start more conversations
-> Continue reading Good work Red Box project!
Previous
Next
BIG LOCAL MAKING THE MOST OF £1m
We will support the community to be strong, resilient and forward looking
Radstock and Westfield were jointly awarded £1million by the Big Lottery Fund as part of Big Local; a resident led programme which is based on the needs and priorities of the 150 Big Local areas in England. Residents are supported by The Local Trust (who manage Big Local) to drive the Radstock and Westfield Big Local forward. We are using the funds to help organisations deliver new, innovative projects that meet the needs our our community. We aim to draw more money and support in to the area, turning the £1m into much much more.
Our Priorities
Resilience
Our community and community organisations can build strength and plan for the future
Youth Skills
Young people can shape a youth service that works for them
Health & Wellbeing
Residents can access services and information that enable them to take charge of their health
MAKING IT HAPPEN
Delivering our Plan & continuing beyond the lottery funding