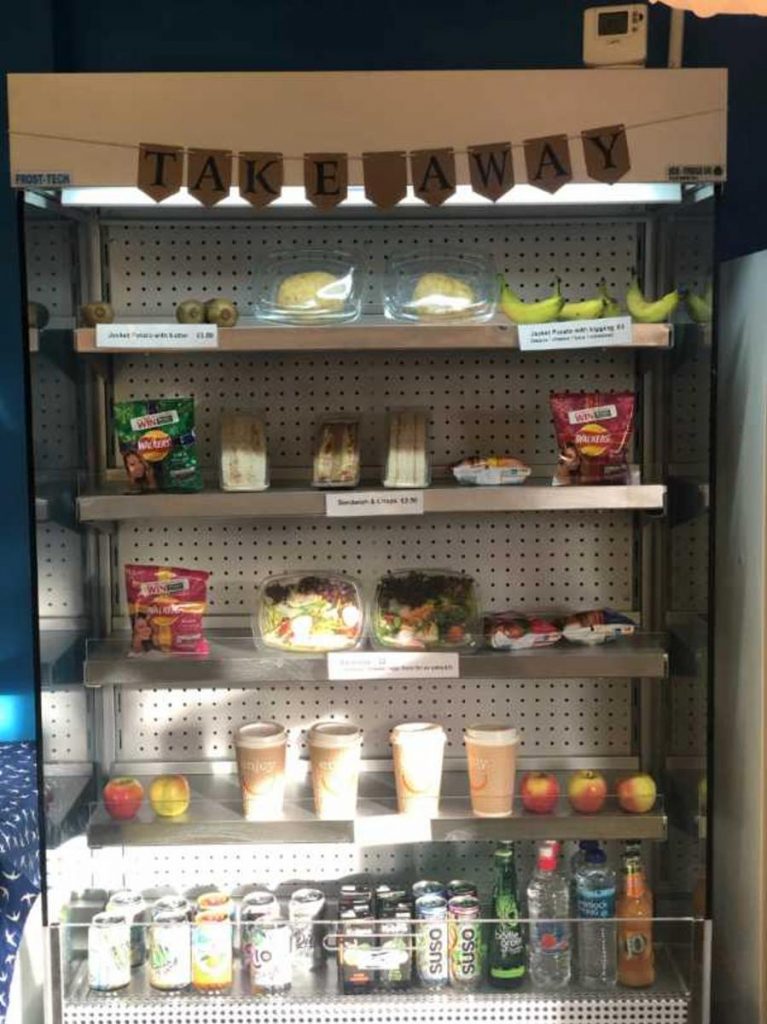 We're very pleased to see that SWALLOW cafe have got their idea for a takeaway option up and running, thanks to a grant they won at our 7th Dragons' Den event.
The money went towards the purchase of a chiller to keep the food cool and ready for consumption. Nicky Tew told us "With the offering of take away foods we are now able to offer a food service for people on the go or single/ elderly people who may find it easier to take hot food home to enjoy, saving time and costs on cooking an individual meal. This also give our own members an opportunity to learn another side of food service and meet new people within the local community."
Well done SWALLOW, we hope the takeaway is a great success and look forward to seeing you at the next Dragons' Den!
FInd out more about SWALLOW charity: https://swallowcharity.org/