We're pleased to say that the Radstock Fayre was a great success, and that we're happy to have been able to contribute towards it by funding the artist stage – Creativity Works successfully pitched for £500 at our eighth Dragons' Den. Here is their report on the event: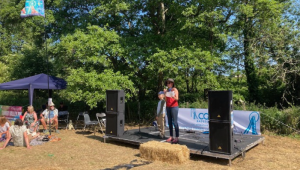 'This Impact Report for the Radstock Fayre 2023 highlights the tremendous success of the event, drawing a remarkable crowd of over 825 attendees. This inclusive event was a free community and cultural event which served as a platform for 17 local organisations to showcase their initiatives and engage individuals in various community involvement opportunities. In addition, were able to employ 4 young, which provided them with valuable work experience, empowering them to participate actively in their local community and gain valuable experience. Furthermore, the Fayre featured the talent of six local artists and theatre groups, promoting and supporting the flourishing arts community while delivering exceptional entertainment to the public.
The event received exceptional feedback. One attendee said: "We need more local events. This community needs positive people around, it shows effort and love for where we live and is what Radstock needs. Well done all involved" This feedback expresses the need for more local events to foster a positive environment within the community. The sentiment resonated deeply, emphasizing the importance of such initiatives in demonstrating dedication and affection for Radstock.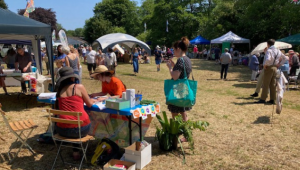 The overwhelming response from the survey further reinforced the community's desire for more events like the Radstock Fayre. An astounding 100% of respondents agreed that these events contribute to the positive reputation and profile of the Radstock area. Moreover, the survey revealed an overwhelming consensus among participants in favour of hosting additional events that bring the community together and celebrate local talent.
The Radstock Fayre 2023 Impact Report substantiates the significant demand for events of this nature, underscoring their potential to uplift and unite the community. The success of this event serves as a catalyst for future endeavours, reaffirming the community's commitment to creating a vibrant and thriving Radstock.'